Dries Van Noten AW15 Men's
There were long seconds of silence before DM Smith's acoustic version of 'Be My Baby' started playing, partly because the audience took their time to quieten down (to begin the show location, being a rather obscure one) and to get emotionally ready for the new collection. What Van Noten does every season is more than clever - and the AW15 collection is yet another example of what the designer is known to do: The Belgian designer stripped down everything and recreated from scratch; and he really is the only fashion designer I know that has the power to make the audience fall in love with the clothes, right there and then during the show, and even make the front row shed a tear (which they won't, for the cameras). There's a lot of layering, such as culottes are worn over full-length trousers; Embellishments used plentifully in coats to re-create a new classic.
This AW15 collection is more muted collections when compared to previous collections of louder prints. However, it is an Autumn-Winter collection and, when you look into the detailing, it's not actually that subdued e.g. the 'apron skirts', worn by tying a piece of material around the waist over printed trousers (inspired by people who tie jackets around their waist?).
'Fair enough. It is a nice collection. But how would one wear it day-to-day?' I think one often overlooks the fact that designer clothing (rolls eyes) is not actually meant to be for day-to-day. Yes, maybe grocery shopping but why would one actually 1) purchase a full head-to-toe runway look? and 2) wear it especially to go grocery shopping? You'd simply expect people who have the sort of money to buy these clothing would also have the rationality to wear them to appropriate places and have places to wear them too.
For me, it's easy to say that the collection has won my heart. The contrast between the faint music and the aggressive camera flashes from the photographers made the clothing appear even more gentle; And when everything was put together in front of me, all I could say behind the camera was wow, after wow (in my head, of course). Van Noten is a designer that is often characterised by a mix of use of prints, colors, and layering. Eccentric rather than minimalistic. There' s no haute couture as Van Noten doesn't believe in designing for clothing that does not retail. There's rarely advertising and, from the simplicity of their online website, there isn't an online shop either; believing that the only way for people to actually understand his clothing is to go into the stores themselves to educate, feel and learn.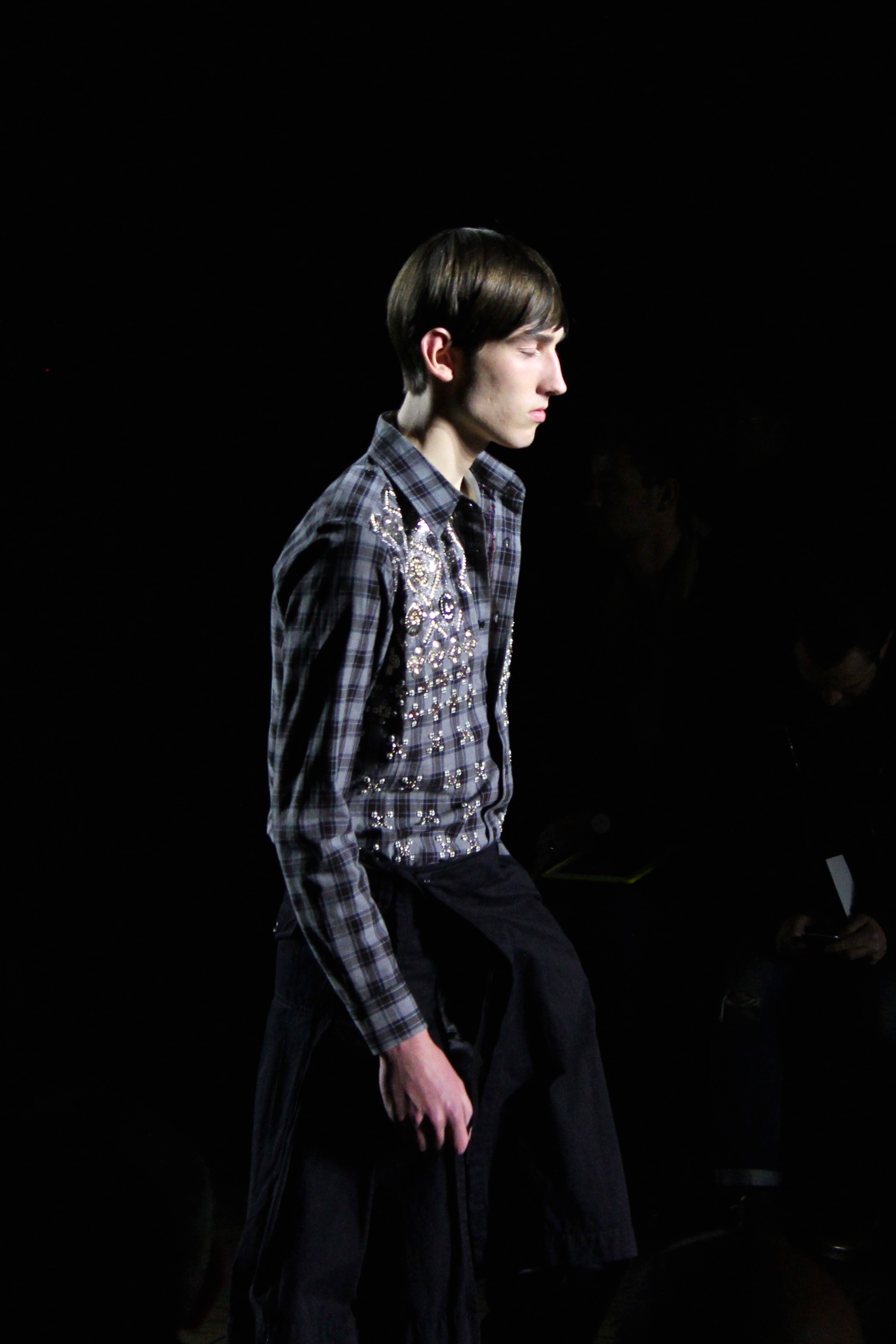 Jocelyn Yih