Perseverance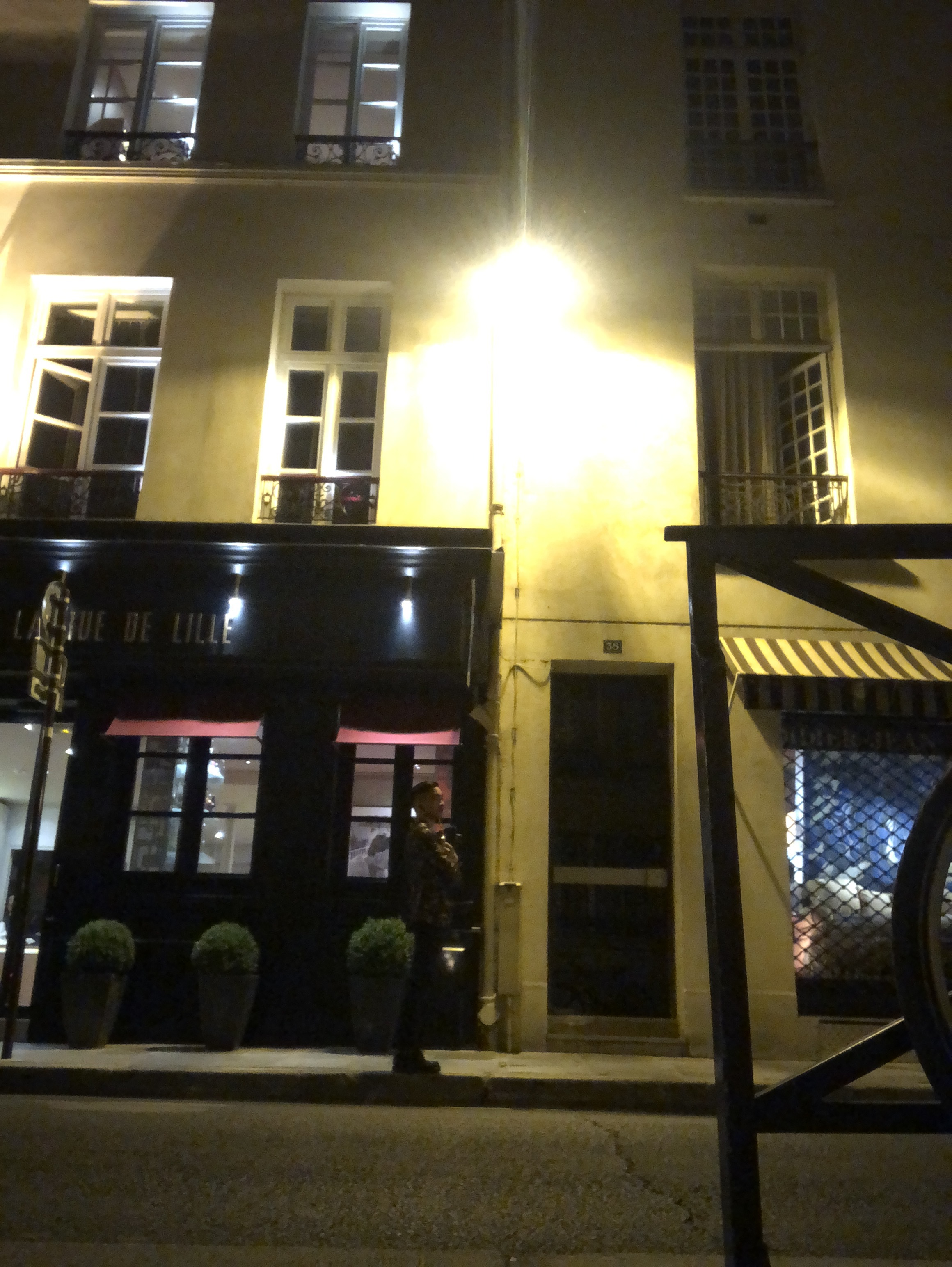 4 years ago today I stood on this exact spot. I was on a grad trip with my high school friends in Spain and I cut the trip short when I found out I successfully managed to beg for an invitation to a show. I wasn't sure why I wanted to go to a fashion show so badly. Up until the end of high school, I've barely had contact with the fashion industry. I had a Tumblr page and found my inspiration there. Although the men's fashion industry was a small community back then, I didn't let that stop me. I was constantly told by people that men weren't supposed to appreciate fashion. That fashion was "something only women could indulge in" and that it was an industry that was unrealistic and far too out of reach. I accepted that because I did not have a single connection within the fashion industry and I had no one to answer my questions.

I remember taking a red eye flight from Spain back to London, only then to hop on the Eurostar from London to Paris, arriving only shy of two hours until the show. In 2014, there was no Uber in Paris and it was my first time travelling alone. I lined up along the taxi queue and hoped for the best, thinking it'd be faster than the metro. Before I knew it, 45 minutes have passed and I've yet to get on a cab. I had 1 hour and 15 minutes to go from one side of Paris, to the hotel to check-in/ shower/ get dressed, and hoped to get to the show 30 minutes before start time as I was instructed.

To this day, I remember standing on the pavement of the hotel, exactly as picture, whilst I tried to hail a cab. As the hotel reception was trying their best to phone a cab, I was stuck outside panicking as there were no cabs. Not only was I tight on time, but I remember that moment of desperatedness. I was scared that it would be my last and that I'd miss that once-in-a-lifetime opportunity. In the end, I made it to the show and even had plenty of time to spare (they never, ever start on time). After the show, I remember standing at the entrance as I was stranded - no umbrella, no internet and no cabs to be seen. I didn't even know where my hotel was because I didn't have enough time to plan a trip that was so last minute.
The following day was a Sunday which is always the final day of the Paris menswear fashion week season. I saw that Lanvin was showing, but the location was not made public. I hunted through the pages of Instagram in hope that there'd be some information. I found the location and headed off with plenty of time to spare, even though without invitation. I wanted to see the venue and watch from the outside since I was already in Paris. To my luck, I went to an address with the exact name, only on the other side of Paris. The actual location was only a 5 minutes walk from my hotel at that time.

Tomorrow is Sunday, yet again (as I write), and I will be attending the Lanvin show by invitation. I'm not here to blag about it because, if anything, this is more of a diary entry. It has been so emotional to come back to this exact location where I could almost replay my memories in my head. I remember the desperation of wanting to be part of something I loved and to share an interest within a community. Growing up, I've always been taught to work hard and towards a larger goal.I am anything but confident and was desperately waiting for my moment to come through so I could at least have something that is my own and makes me somewhat unique. I'll spare details but I could imagine talking to myself 4 years ago.
If I had the opportunity to, I would tell myself that there is no need to rush. That your hard work will pay off and will bring you to great places. And on that journey, there will not only be ups and downs, but also bad encounters and moments where you will question whether the time and effort was worth it in the first place.

In moments when you feel like quitting, the answer as to why you started will always keep you going. The Bold Concept made me believe that you can build something even if it is not within your immediate capability. Something that may be bigger than yourself, or that you could ever imagine. And I wish to share the message that, even if you feel like you haven't made it, 'your day will come'. I feel like many of us are at an age where we can feel lost because we are at crossroads and do not want our future to be held against our past. Reality is that a lot of things take time and there isn't necessarily an answer to everything. Persevere.
(p.s the photo may or may not have been a selfie and I may or may not be belting out tears at Place Vendome as I type out this piece).
WORDS & PHOTOGRAPHY BY JOCELYN YIH
Jocelyn Yih